Ag Retailers using Agvance on the CropLife 100 List

This year's CropLife 100 list includes over 40% of the top 100 largest agriculture retailers in the U.S. that utilize Agvance to run their businesses. We are honored to call these companies customers. Being acknowledged as a top 100 retailer is quite an accomplishment. We value the opportunity to work with these companies who are leading the ag industry into the future!
The CropLife 100 is an annual ranking of the largest ag retailers in the U.S. According to CropLife, companies are ranked by total sales and companies appearing on the list include independent dealerships and cooperatives offering fertilizer, crop protection products, seed, and custom application services.
We'd like to thank all of our customers for their trust in Agvance. We are proud to serve you!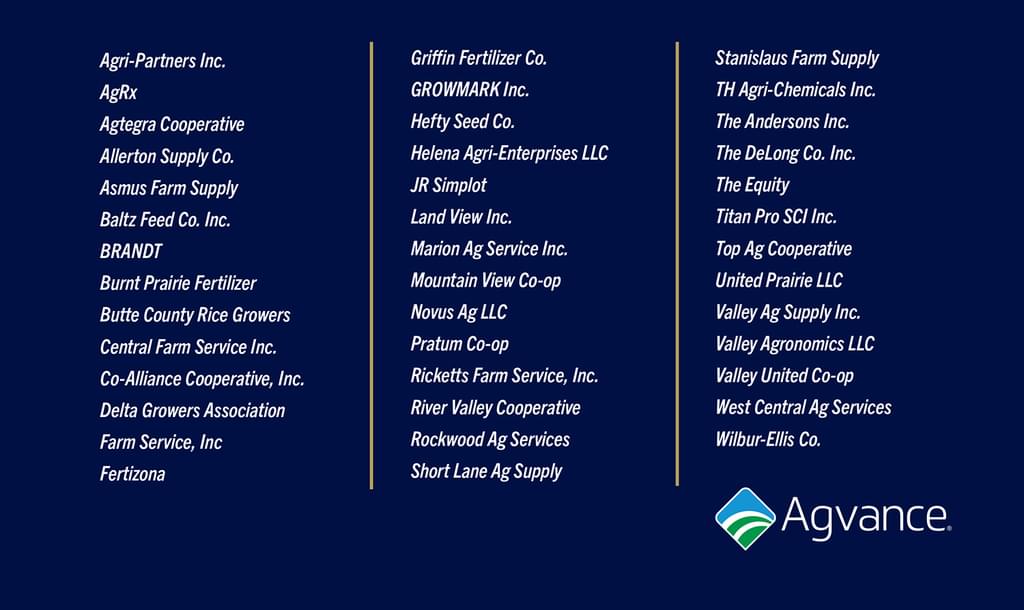 ‍