Grain
The Complete Grain Management System
Stay on top of your grain elevation workload and be in-step with your markets with this process-improving technology that scales to your specific needs.
Contact Us To Get Started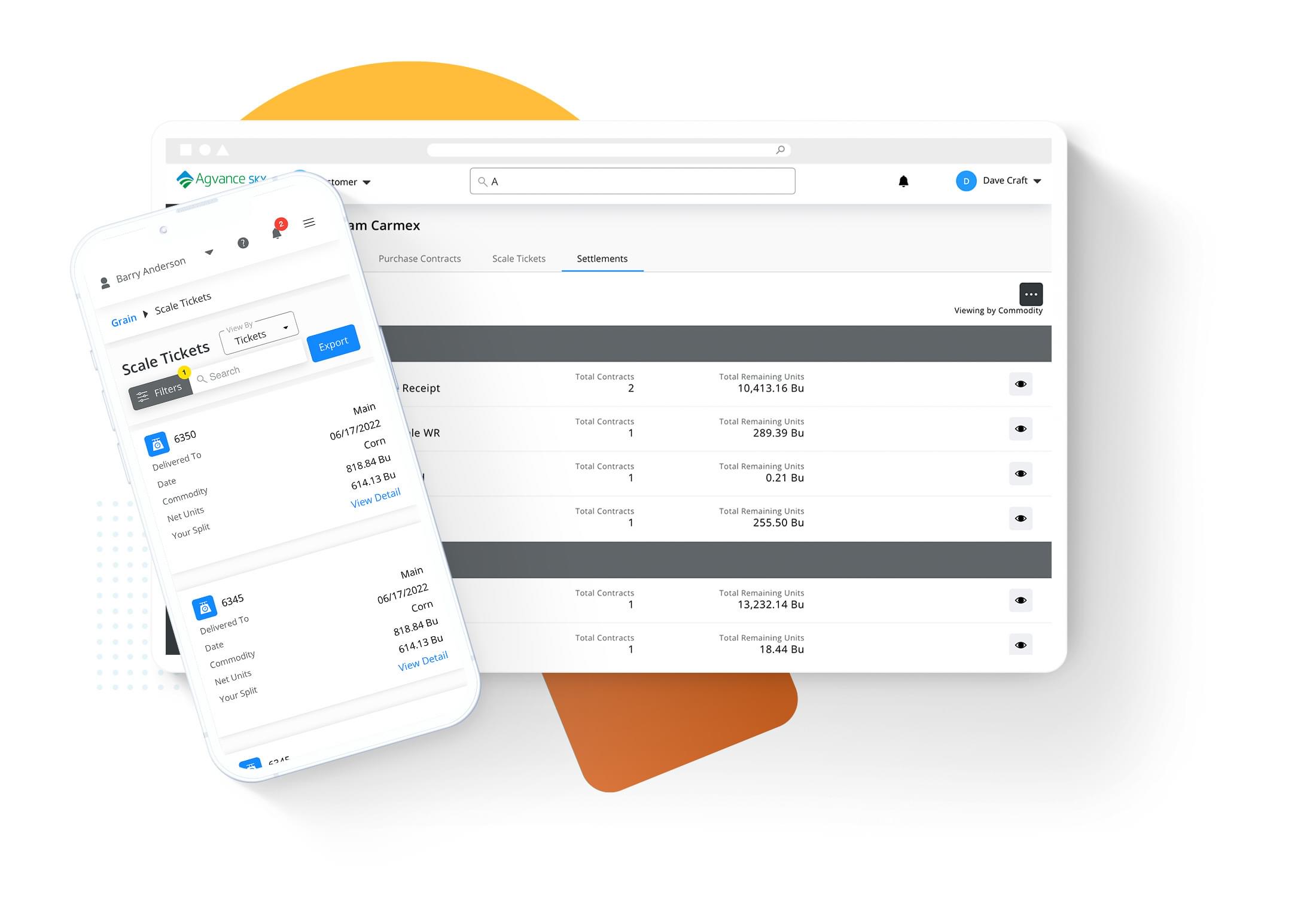 Fast, Accurate, and Connected with Growers
Agvance Grain fully automates your entire grain elevator operation. Measure and track grain in one flexible, precise tool.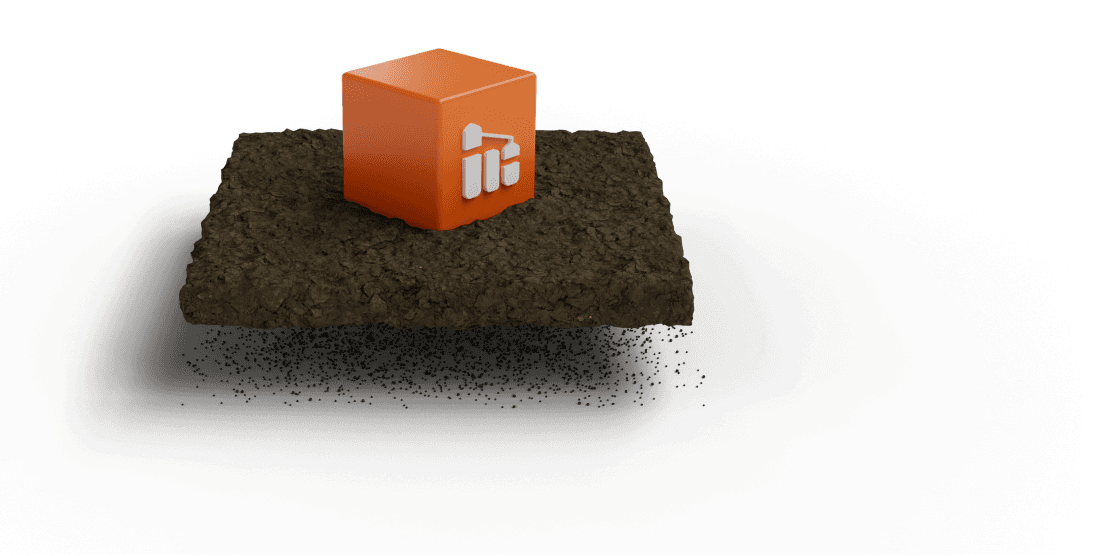 Real-Time Grain Elevator Tracking
Seamless Communication
Existing equipment and devices easily connect to deliver a seamless experience – naturally extending your grain operation.
Growers Stay Connected
Customers have peace of mind because they're effortlessly kept updated on activity speed on any device, wherever they are. They can monitor contracts, balances, payments, and more from home or on-site.
Automated Scale Efficiency
Radio Frequency Identification (RFID) technology allows for incredibly quick and accurate processing. Agvance grain automatically identifies and tracks arrivals to capture weights, moisture, and grade factors. The software generates scale tickets without the driver needing to say a word.
Market Reporting
Review real-time assessments of the market value of contracts to monitor your operation's efficiency.
Extensive Information Access
See commodity markets, the number of trucks in the yard, and information sorted by top customers. Everything's more accessible in Agvance Grain.
Contract Management
Simplify contract management. Categorize and monitor contractual obligations, plus easily capture e-signatures.
Synchronized Dashboards
With an interactive view of your grain positions and market activities, make business decisions quickly and confidently. You can monitor real-time activity and isolate specific commodities company-wide or by individual location.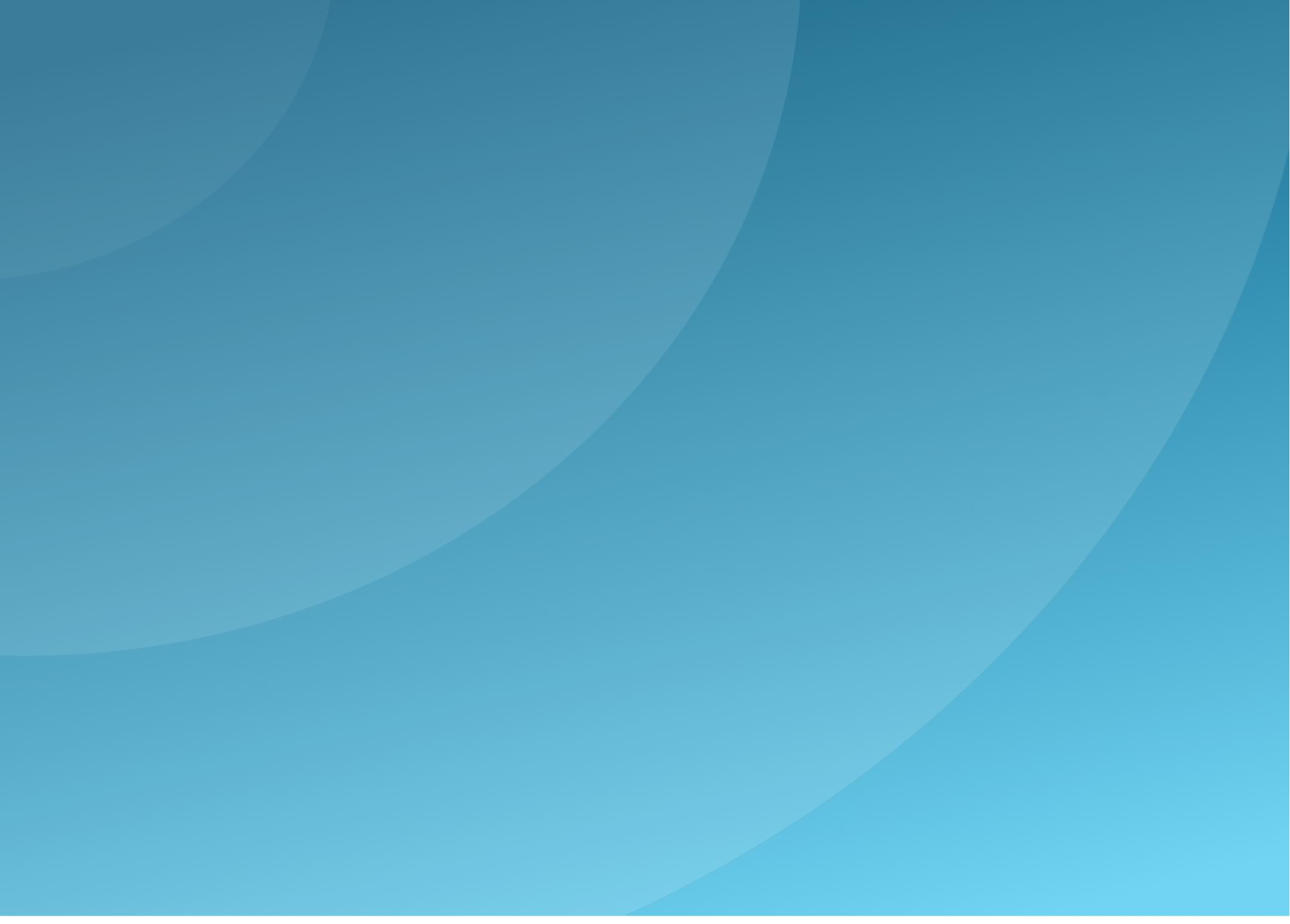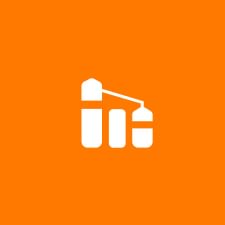 Shaun Parkinson
"Agvance provides us with more current and up-to-date grain accounting. It has also provided a more efficient (and easier) way to manage our grain storage and handling processes."
Valley Wide Cooperative
Integrated Offer Platform
Use Barchart right inside Grower360, our comprehensive online grower portal. Grower360 simplifies the process by collecting all your active offers in one list, including Barchart and Agvance. Offers created in Grower360 are still viewable in the Barchart app, and grain merchandisers can easily review, accept and reject them. Grower360 updates immediately when merchandisers change an offer's status, so growers can keep track effectively.
See Grower360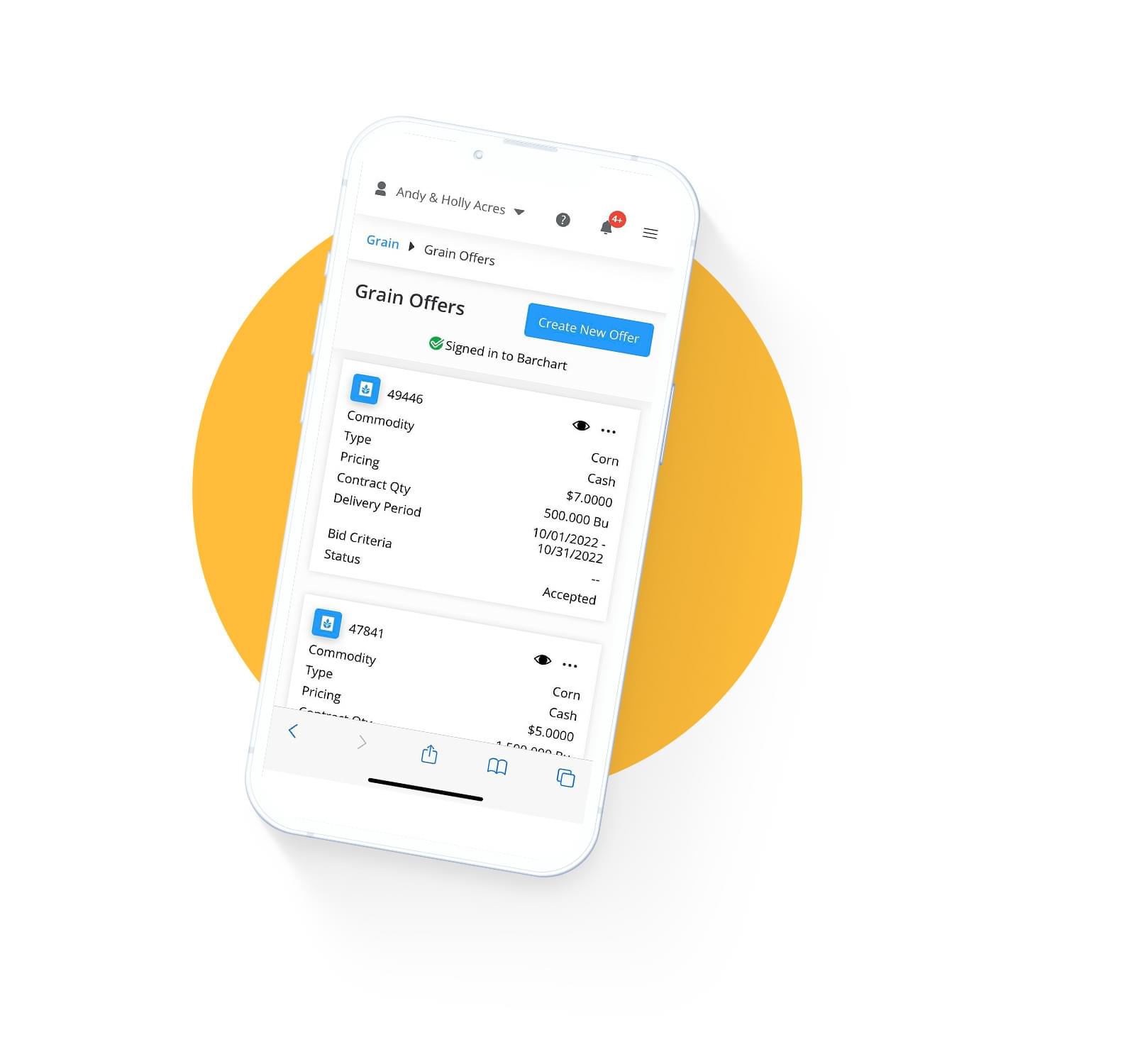 Analyze Your Data
Capturing, managing and understanding your data is key to making more informed business decisions. Agvance Analytics automatically documents and maintains your data across all Agvance products, including Grower360, and allows you to create meaningful reports for your business and more.
See Analytics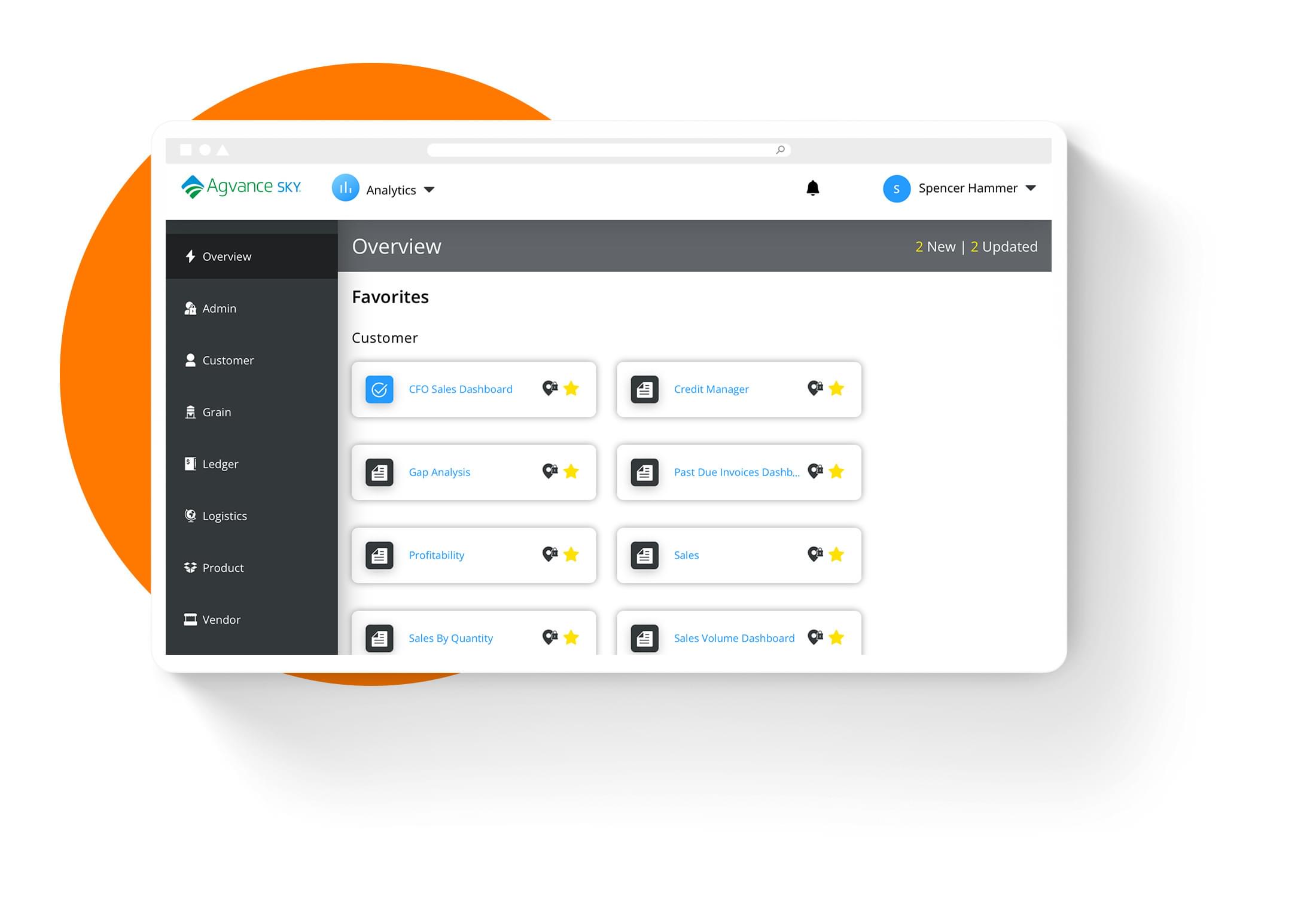 Software Solutions Designed for Your Ag Retail Business.
Agvance is a comprehensive software suite built to be progressive, open, and scalable. Its strength is in how we tailor it to your company's needs. When you choose Agvance, you're not just getting a proven and integrated process for customer success, you're getting a trusted partner and advisor to help you understand and make the most of your investment.
Talk to an Agvance Expert Today
Unlock the power of a complete network built around your business model. Find out how Agvance is designed to generate profits by optimizing ag retail operations.
Learn More