News
Read time: 3 minutes
Agvance 2022: Reconnect and Retool Conference Recap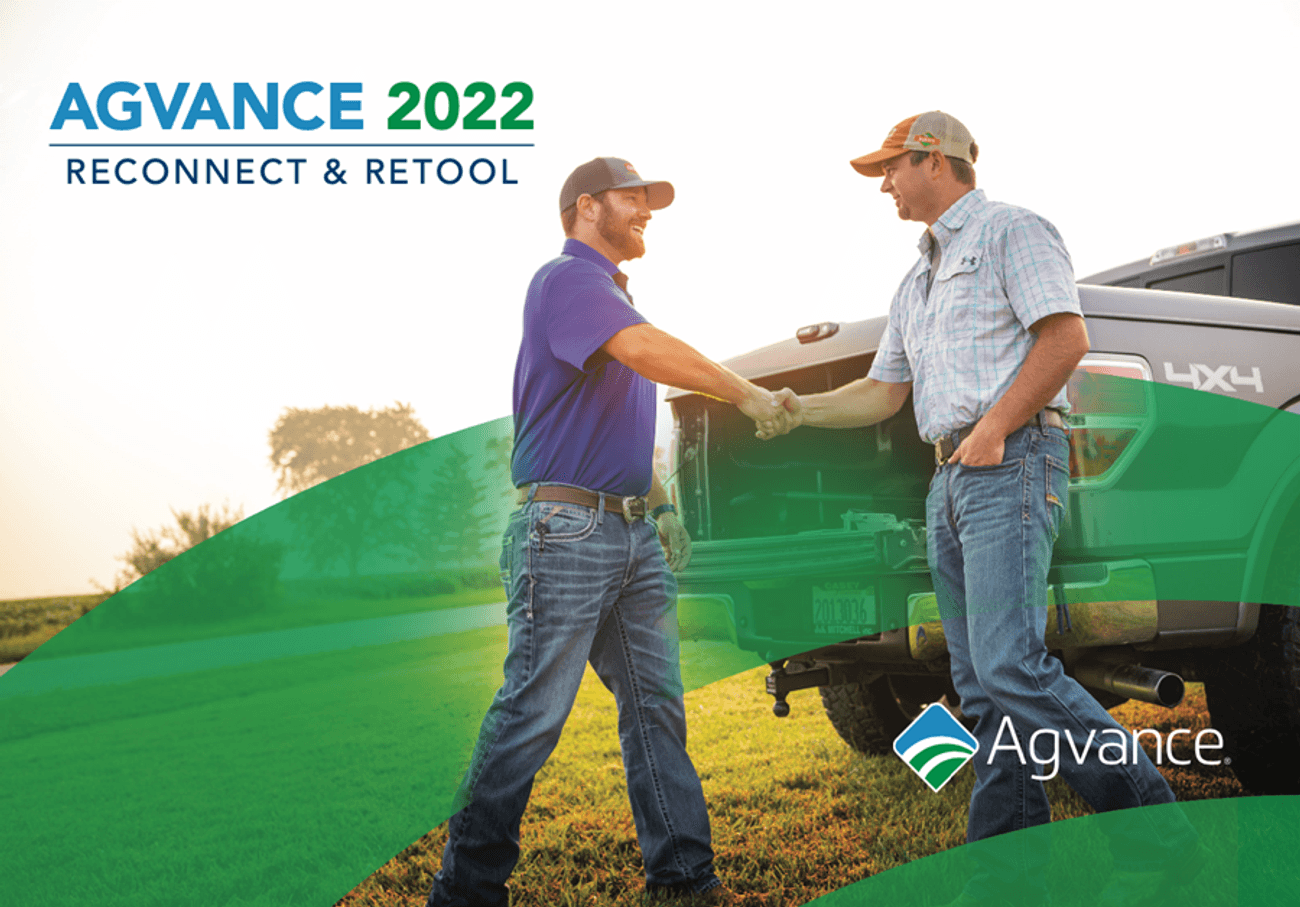 In mid-September, business leaders and users of Agvance gathered in St. Louis for Agvance 2022: Reconnect and Retool. SSI welcomed a record number of 481 attendees from 29 states plus Ontario, Canada this year! This number includes 340 Agvance customers and invited guests, 117 SSI staff, and 24 people representing ten conference sponsors. Dave Craft, Vice President of Marketing and Sales greeted the audience commenting on the number of agriculture regions represented saying, "All of these numbers are new highs for us and for our conference which we have been doing a long time. So, thank you for helping us continue to grow this event."

SSI President, Pam Rincker spoke to attendees in the opening session saying, "I hope that after this week you take home with you knowledge and great experiences. Knowledge from our staff, but also wisdom and insights from other companies like you that utilize Agvance." The multi-day conference provides an opportunity for collaboration through networking breaks and ever-popular roundtable discussions between the people that use Agvance each day. Attendee post-event surveys indicate that one of the most appreciated reasons for attending the conference is the interactions with other users and sharing of best practices. The conference is the hub for learning current Agvance technology and new capabilities through breakout sessions presented by SSI staff and key business partners.
The conference provided multiple opportunities to learn new ways for attendees to grow their businesses and simplify processes. Agvance customers specializing in accounting, grain, agronomy, and energy or all the above had their choice of multiple sessions to learn new skills. Some of the more popular breakout sessions included "SKY 101" with Sales Account Managers Lori Potter and Jeremy Skinner which provided a great overview of the multiple modules of cloud-based Agvance SKY. Another packed session, "The Game Plan" focused on how Agvance SKY and Grower360 make an impact in the agronomy planning process. "The Game Plan" was presented by Spencer Hammer, Sales Account Manager, and Luke Furr, Agronomy Customer Support Advisor. Receiving top ratings from customer attendees, was the grower portal breakout session, "Grower360 Success" by Sara Thoele, Product Manager. In all, there were over 30 sessions with over 13 hours of instructional time to choose from and customer ratings gathered in the conference app were very positive.
In addition to the welcoming general session by SSI President Pam Rincker, other general sessions following breakfast and lunch each day included looking into the recent milestones and future goals during the "Product Roadmaps" session with Vice President of Product Management, Lynda Pemberton. A fun and light-hearted keynote speech by Kit Welchlin, titled "Chaos and Change: How to Become a Quick-Change Artist" kept the audience smiling while learning how to adapt to change.
The conference also tackled a tough industry topic regarding cyber security in the agriculture industry. The entire conference audience had seats to a panelist conversation from top company cyber experts including moderator Scott Meredith, Sr. Client Executive from ACS, Eric Kruse, Head of Product Security for Bayer, Tony Taylor, CISO of Land O' Lakes, Jeff Mosley, CISO of GROWMARK, Inc., and Eric Tobin, Senior Solutions Architect with Amazon Web Services. Following the presentation, SSI's Lyndal Rincker, Support Team Manager, and Oliver Panasewicz, Solutions Architect from AWS presented a technical session titled Securing Your Data.
The conference was more than just educational. Multiple people commented on the excitement in the air and the smiles on the faces of participants. A conference app was available to make getting around and customizing a schedule simple. A game and raffle prizes also added to the fun. As SSI President Pam Rincker said, "It is just great to be here with all of you. I never want to take it for granted that we can gather together face-to-face in a meaningful event like this. It is a sincere pleasure to see everyone here today."