7 Ways to Use App Notifications in Agribusiness

Take advantage of the familiarity of a notification system to communicate in agribusiness. The recognizable red circle with a number or a bell found either on an app icon or within the app lets you know you have a message or notification. Some notifications are tasks that need action while others are purely informational. Consider these seven ways to use app notifications to improve your agribusiness processes.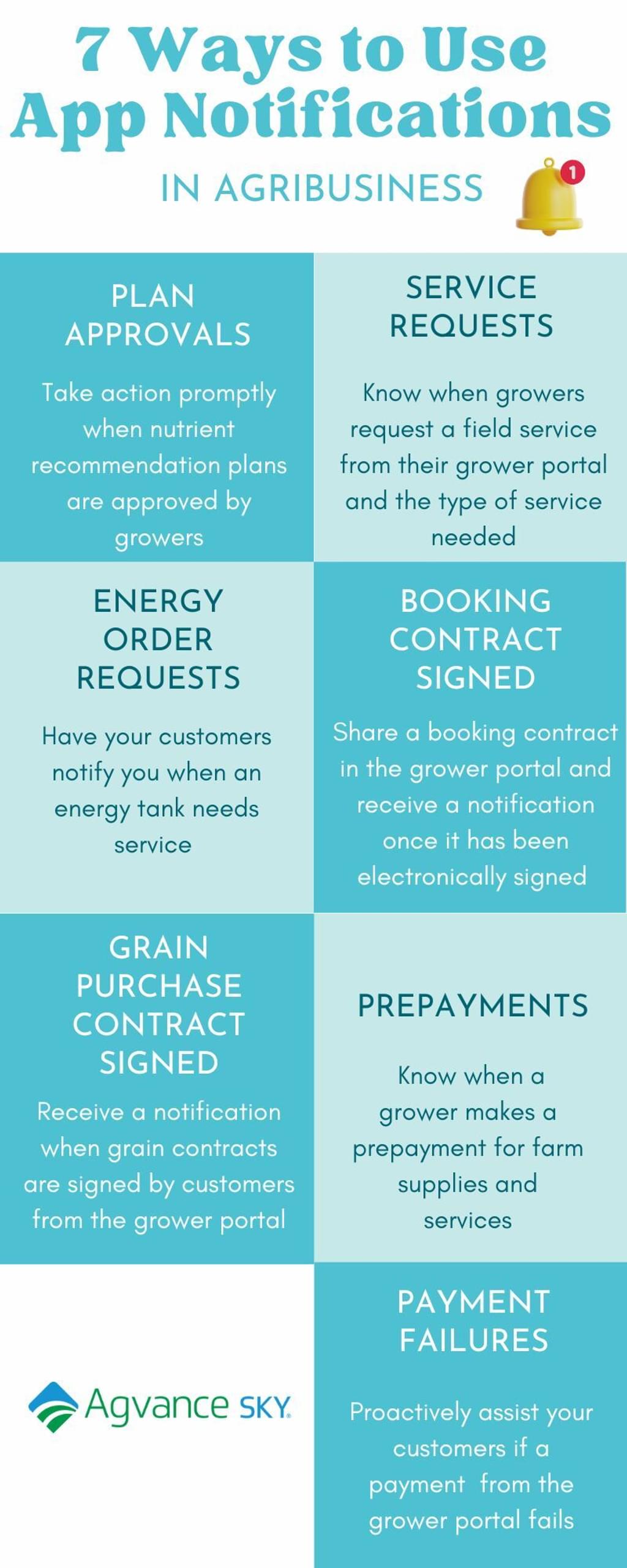 Download the App Notifications in Agribusiness Infographic
With Agvance, users communicate back and forth with customers using app notifications. Salespeople, office staff, agronomists, dispatchers, and others in the ag retail business see the familiar bell as they access Agvance SKY. Each company representative can set preferences to be notified of selected transactions or customer activity.
On the other side, farmers, energy tank customers, and other patrons working with the retailer also see notifications as they access their grower portal. Agvance SKY notifications include notifications for plan approvals, service requests, energy order requests, booking contracts signed, grain purchase contracts signed, prepayments, and payment failures. For additional information read Notifications linking growers and ag retailers to keep communication flowing.
Want to learn more? Ask a question using the form below.