Grower to Retailer & Retailer to Grower - Communication Gets Jobs Done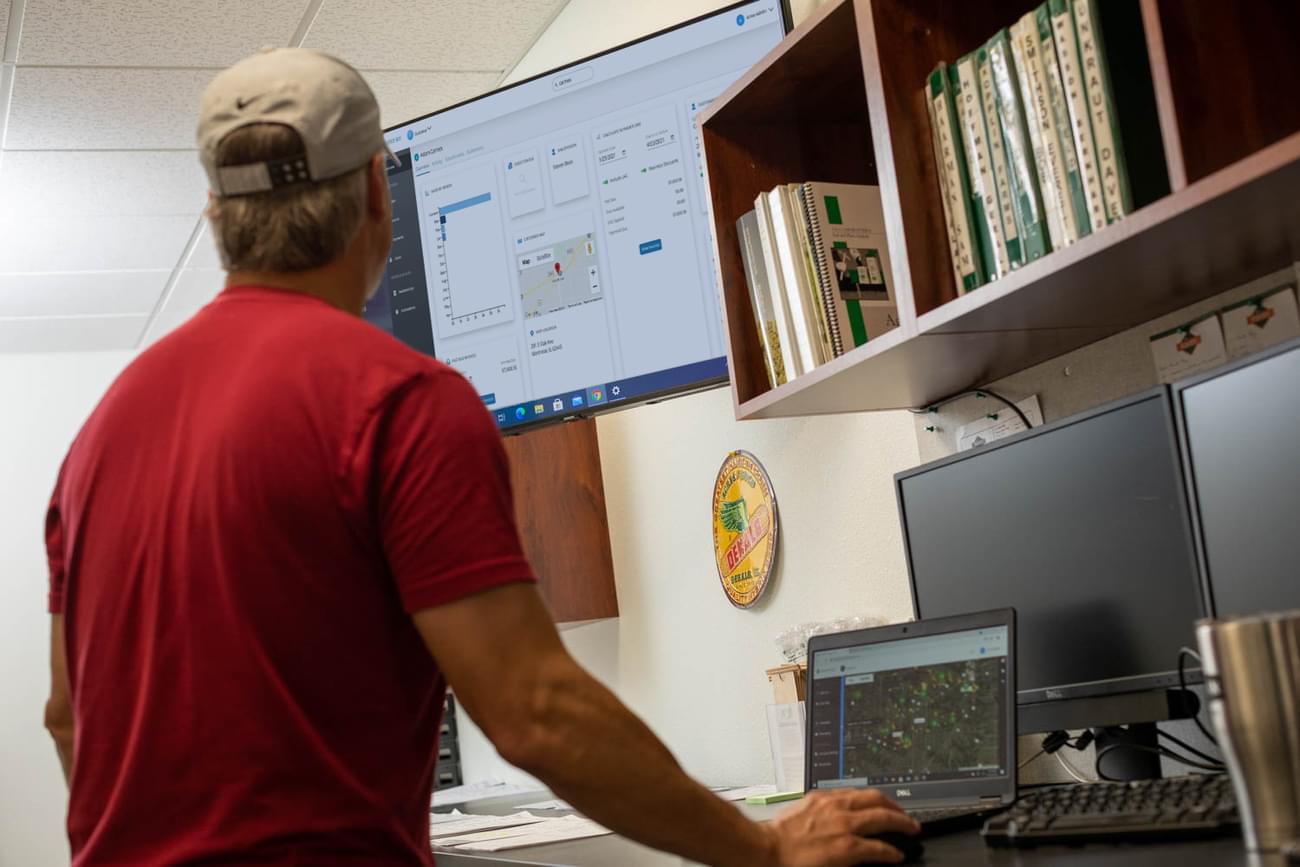 This is the first in a two-part series.

Part 1 - SKY Customer Helps Answer Grower Questions
Farmers like to check their stats. Whether it is a grain report, weather report, input costs, or details on one of the other variables of farming, there is a need for information. Communication flowing from the agriculture retailer to the grower is essential information, but that makes up just one function of a good grower portal. Two-way communication and the ability to complete tasks really ups the game.
The Agvance SKY Customer app for retailers is the companion app to the successful grower portal, Grower360. Sara Thoele, Product Manager at SSI, recently commented on the latest enhancements to Customer while speaking to a group of agriculture retailers that use Agvance. "Our users were asking for access to the same information that their growers were seeing in the portal. Seeing similar views will assist you with answering questions your growers may have," says Thoele. Recent enhancements in Customer include the same detailed field information in Grower360, like real-time and historical weather specifics for each farm location.
From Customer, retail staff can see what the grower is seeing, plus additional access really helps with those more in-depth questions from growers. For example, a grower can view a PDF of their recent crop input Booking in Grower360. The retailer can dig a little further and view all the historical versions of that Booking PDF created during the decision-making process. So, if a grower calls or stops by and wants to recall or reconsider an order, your retail staff access what might have prompted that grower's question and can assist.
The retailer can also push documents and reports to the grower from SKY Customer to Grower360. Things like analytic reports, grain scale ticket details, and more no longer need to be printed and mailed but can be shared as resources accessible to the grower in their portal.
Part 2 - Notifications
Stay tuned weekly to Agvance blog articles! The next article called Notifications is the second article in the series, Grower to Retailer & Retailer to Grower - Communication Gets Jobs Done. Notifications keep communication moving back and forth between both the grower and retailer, jobs get done, and everyone is informed.